Merzouga Camel Trek & 1 Night in Desert
Camel Trekking for an Overnight in Merzouga Desert (Erg Chebbi & Sand Dunes)
Experience the Merzouga camel trek:
The trekking always starts in the latter afternoon and then travels directly toward an equipped and luxury camp, after your achieving, you put your staff and climb the nearest and highest Dunes to watch the panoramic views of Golden Sand and amazing reflections of sunset. When we spend wonderful times and it is night, we come back to our camp where we will have cultural views such as Berber dishes, fire with a drum which plays by Berber singers that will create a pleasant ambiance and also the gorgeous outlook of sparking and shiny stars. Moreover, when it is morning, we wake up and climb the Dunes again to discover another marvelous show of sunrise. Furthermore, we will come back to take our delicious breakfast before traveling back to Merzouga city. End of our experience of Merzouga camel trek. 
For more details about the Merzouga camel trek, don't hesitate to contact us.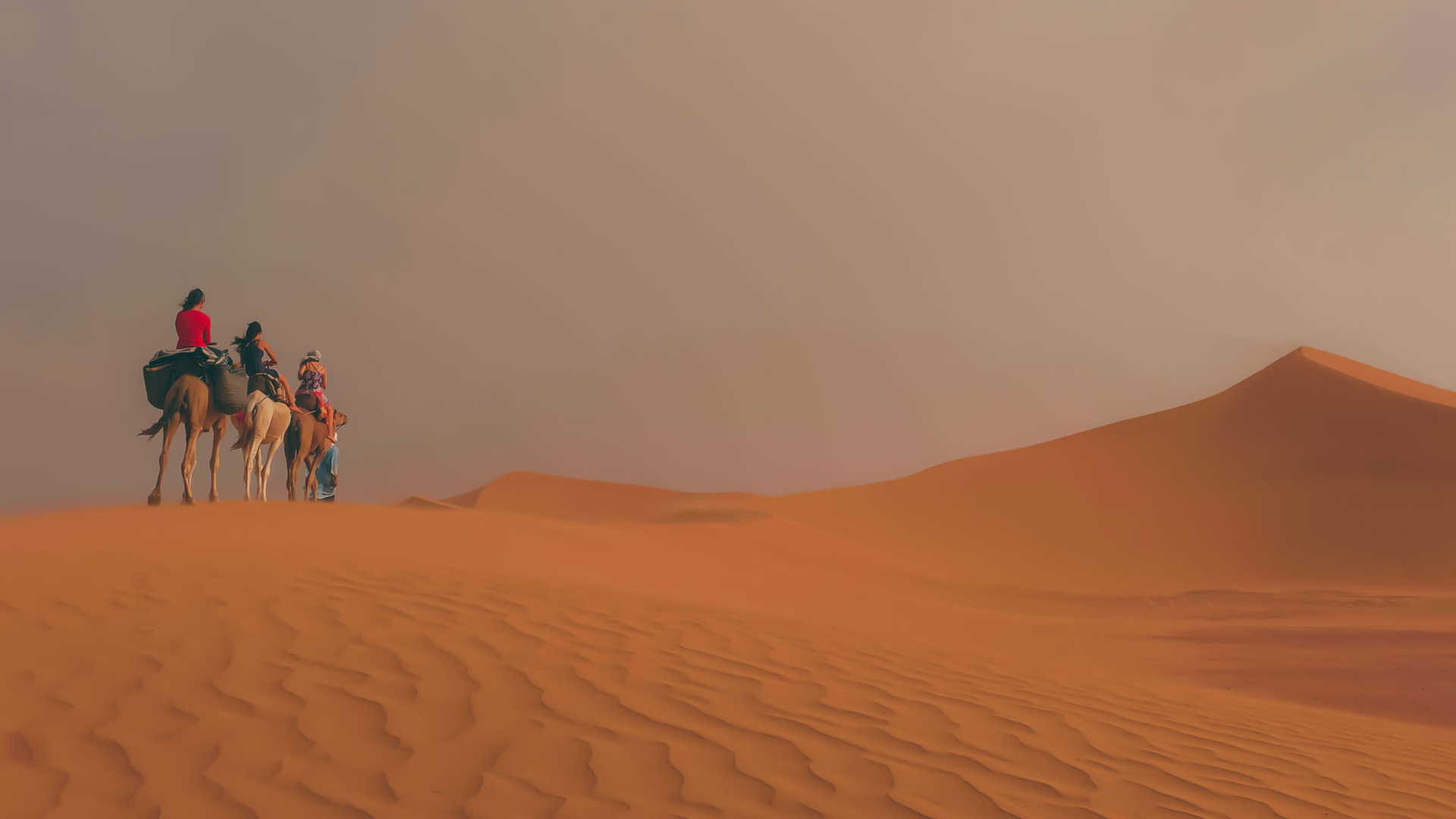 Highlights:
Panoramic view of sunset
Accommodation in desert camp
Berber Singers with drum and fire in the middle
Discover Erg Chebbi
Sparking and shining stars
Riding camel to cross Dunes toward camp which will take 1h30
Including:
Installation your luggage in hotel and taking what is necessary to spend night in camp.

Trekking Camel toward Camp takes 1 hour to 3hours .

We will have our delicious Berber breakfast .

We will spend wonderful moments in an equipped camp .

Riding camel will be actually our vehicle, so camel to each one .
We are in your service, if there is an addition or suggestion, etc. don't hesitate to contact us and ask about what you want. In fact, we can change our program according to what you desire.